Shin Splints / Medial Tibial Stress Syndrome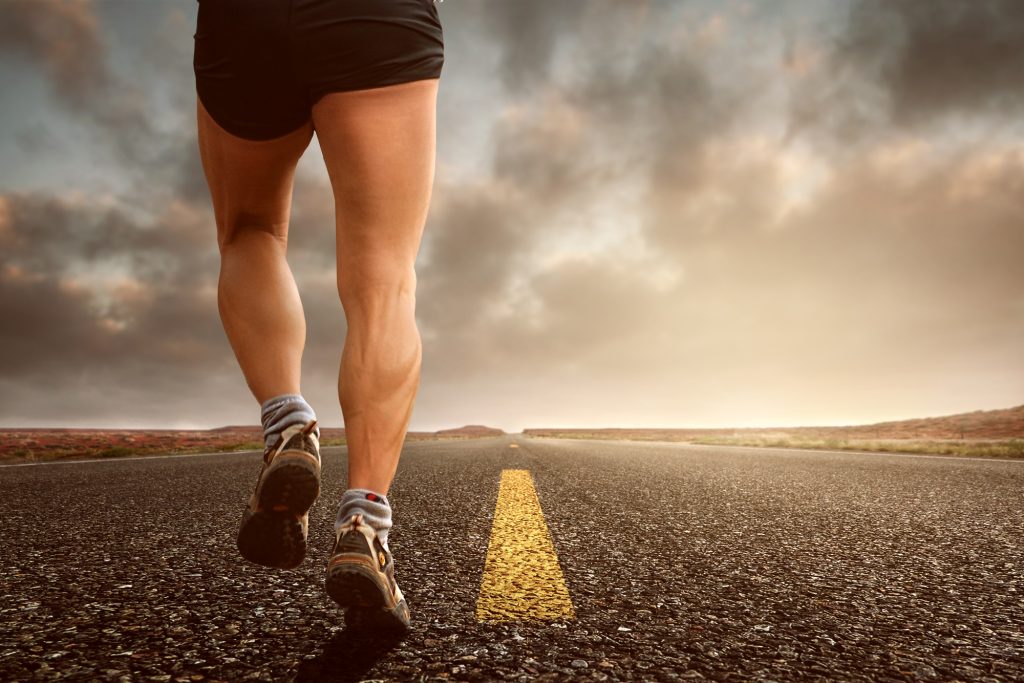 Shin Splints, or for want of a better term, Medial Tibial Stress Syndrome (MTSS), is an umbrella term that covers pain on the inside of the shin (tibia).
What does it feel like and who gets it?:
Patients present with a vague, spreading ache on the lower half of the tibia with activity, usually sore at the start of activity and end, but ok during. As it progresses, pain increases with less activity, happens continually through activity and can even ache at rest. It is most common in runners and jumping athletes or sports where extended periods of field time (exertion) is required. It generally fits into the overuse category of injuries and I often find that the patient has had symptoms for an extended period, progressively getting worse with time and has started impacting on their ability to participate in their chosen Sport.
Where does the pain come from?:
Despite the condition being spoken about in the literature for decades, the exact pathology behind the pain is unknown despite an attempt by Winter et al in 2017, who found that there were no physiological changes to the bone, fascia or tendon between the painful side and the non-painful side. Despite this, Saeki et al in 2017 did find that two muscles were much stiffer in the painful side compared to non-painful sides which were the tibialis posterior and flexor digitorum longus (muscles of the lower leg), giving rise to possible sources of the pain experienced by patients.
Factors that may predispose a person to 'shin splints':
· Old / worn out footwear

· Females more than Males

· Overstriding / scissoring during / pelvic tilt with running technique
· Having a higher BMI (weight)

· Large increases in training load too quickly / over a short period of time

· Increased navicular drop in weightbearing position (pronation or arch drop)
· Harder surface that you run/play on
· Weakness of segments of the hip
· Weakness of the ankle musculature, especially the two above and calves
· Step rate / Cadence during runs

· Recent changes to training load
Could it be anything else?:
As with all injuries, it is important to get a correct diagnosis to treat more effectively. Some other causes of shin pain can include:
Tibial (shin) stress fracture
Exertional/Compartment syndrome
Sinister causes
Referral from the lower back (rare cases)
What should you do if you think you have shin splints?
Seek out a Physiotherapist as we will take an accurate history to ensure that you get a correct diagnosis, as a correct diagnosis means more efficient management for you.
We can:
Deliver quick pain-relieving techniques and strategies to give you faster relief

Taping / soft-tissue treatments / temporary orthotics / dry needling / icing et al

Give you a long-term solution by creating a graduated strength program (home/gym work)

Targeting the ankle and the hip to better share tissue loading

Provide you with tips on making changes to your running gait (style) after a running analysis

Using video analysis and a biomechanical assessment

Help you eliminate and give advice on reducing factors that increase shin splints, especially training and competition loads

Thorough plan for return to play / training / plans for increasing loads of running
In the majority of cases, MTSS is treated very effectively with conservative management from your Physiotherapist through a thorough assessment of the causes and especially if all patient homework is completed!
Click on informphysiocarebendigo.com.au/booking/ or the Book Now button to get assessed and back In Form from your shin splints pain